Generally, any design drawing can not be perfect once it's been sketched or programmed by electronic devices, nor as its been realized with manufacturing technologies. In this case, manufacturers shall take actions on Quality Check in order to pick out flaws on each model. The Quality Check processes are unnecessarily to be on real products to some extent due to that prototypes are purely the parts customers purchased. While, the key of the Quality Check is the prototype sample made previously.
Coffee Machine prototyping techniques:
CNC vowin.cn/en/News/news1251.html' target='_blank'>machining: CNC adopts the Computer Numerical Control as production method. In comparison with conventional mechanical processing, CNC controls its high precision and high efficiency.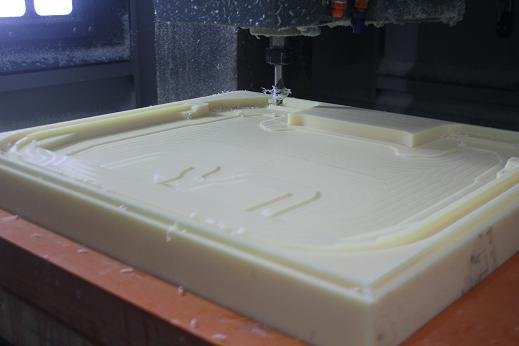 Hand works: Process the CNC machined sample by hands with techniques of Sanding, Wet Sanding, Deburring & Deflashing, and Pre-assembling.

Screen printing is a printing technique whereby a mesh is used to transfer ink onto a substrate, except in areas made impermeable to the ink by a blocking stencil. A blade or squeegee is moved across the screen to fill the open mesh apertures with ink, and a reverse stroke then causes the screen to touch the substrate momentarily along a line of contact. This causes the ink to wet the substrate and be pulled out of the mesh apertures as the screen springs back after the blade has passed.

Laser Etching: Using lasers to engrave an object with pattern on the surface by removing the paint at specific position. The technique does not involve the use of inks, nor does it involve tool bits which contact the engraving surface and wear out. These properties distinguish laser engraving from alternative engraving or marking technologies where inks or bit heads have to be replaced regularly.