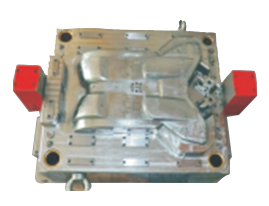 Plastic Injection Molding
15years plastic injection molding factory in shenzhen china

We are a professional mold manufacturer founded in 1996, And bought Vowin at 2008, To Provide from Design to Prototype Make to Mold Manufacturing And Assembly,Injection,Painting,Screen Printing, and Ship, ALL IN ONE Service Company.
Which Mold you want do? Plastic Injection/or die casting or punch mould etc Which Mould Material you want choice? 45#, 50#, P20, H13, 718, 2738, NAK80, S136, SKD61 etc. Which Product Material want? PP, PC, PS, PE, PU, PVC, ABS, PMMA etc.
How many Cavity? Single/Multiple which Designing Software you use? UG/CAD/PROE etc. Runner? Hot/cold
Tolerance? 0.005 - 0.01mm Mould Life you want? 300000 -1000000 Shots Mould Base? LKM/HASCO/DME etc.
Package Wooden Case Delivery By Sea /By Air or keep the mould in our factory and injection from us Specifications As per customers' demand
7 Major Advantages and steps of Plastic Injection Molding make
1. RD or Customer drawing Sent to us 3D drawing , meanwhile ,We support customer R& D. Make the files or improve the design if you needed.
↓
2. Negotiation the quality, price, material, delivery time, payment item, ect.
↓
3. Place an order according your own design or our design drawing which according to your need
↓
4. Mould According customers request to build the mould. Before make the mould, we send mould design to customer approval first, before move forward to production; we send samples to customer to confirm first.
↓
5. Sample shoot If the first sample come out is not satisfied customer, we modify the mould and until meet customers satisfactory. Also the customer pay the 30% of the total
↓
6.MASS PRODUCTION After everthing ok, customer approved and signed the sample to us go ahead Mass production
↓
7. Delivery time Delivery goods by sea or by air, according customers requirement.
The top 8 benefits of plastic injection molding
Plastic injection molding is such a precise method that it can fabricate nearly any type of plastic part. There are certain design restrictions, but the molds that are made allow the finished product to be very precise. In fact, accuracy is typically within 0.005 inches.
2). High Efficiency- Fast Production
There are several good reasons that plastic injection molding is known as the most common and most efficient form of molding. The process itself is extremely fast compared to other methods, and the high production output rate makes it even more efficient and cost-effective. Speed depends on the complexity and size of the mold but only about 15-120 seconds pass between each cycle time.

3) Low labor costs.
Injection molding equipment typically runs with a self-gating, automatic tool to keep operations streamlined and production ongoing, requiring minimal supervision.

4) It's resourceful.
With so much attention being paid to sustainability these days, it's commonplace for product developers to choose processes that benefit the environment and minimize waste. Plastic injection molding isn't only an efficient, effective process, but it is also resourceful. That's because a) only as much plastic as is necessary is used to create the part and b) excess plastic can be ground up and recycled after use.
5. Flexibility- Material and Color
Choosing the right material and color for a project are two of the essential factors in creating plastic parts. Due to the wide variety of both, the possibilities are almost endless. The advances in polymers over the years have contributed to the development of a large selection of resins from which to choose. It is important to work with an injection molder that has experience with a variety of resins and applications including resins that are compliant with FDA, RoHS, REACH and NSF. To ensure you select the right resin for your project, keep in mind the following variables: impact strength, tensile strength, a flexural modulus of elasticity, heat deflection and water absorption.
Plastics can be colored using various coloring systems, each of which offers its own unique properties, benefits, and drawbacks. Masterbatches,"salt and pepper" blends, Liquid Color, and precolored resins are four of the most common coloring techniques. To learn more, check out our recent article on how plastic resins get their color.

6. Complex Part Design
Injection molding can handle extremely complex parts, and uniformity, as well as the ability to make millions of virtually identical parts. To optimize the effectiveness of high-volume injection molding and maximize the precision and quality of your parts, key design elements should be taken into account. The part design must be developed to maximize the efficiency inherent in high-volume molding. With the right design, parts can be made consistently and with quality. Without a good design, costly processing mistakes can be made.
Around the industry, most molding professionals agree that there are fundamental design elements that must occur during the injection process to work correctly. They include wall thickness, rib design, boss design, corner transitions and weld lines and gate placement, and properly placed vents. You can learn more about all of these elements here.
7) A smooth finished appearance.
Plastic injection molding is a process, for the most part, where produced parts need little to no end finishing. That's because all parts that come out of the mold are about the closest thing to a finished appearance. Yes, the surface finish is really that good right out of the mold! Getting back to benefit No. 3 on this list, here's another an example of how injection molding creates low labor costs.
8) Cheaper than plastic machining, long-term.
The initial creation of a mold can be expensive, with the cost being a few thousand dollars. But once the mold is created you can create a very large volume of plastic components at a minimal cost. For this reason, large production runs using plastic machining can cost up to 25 times more than plastic injection molding.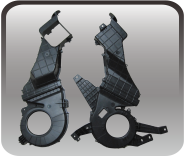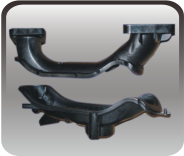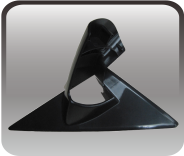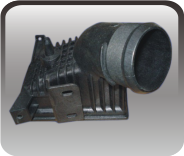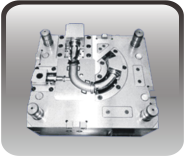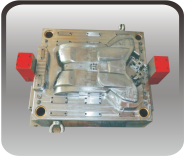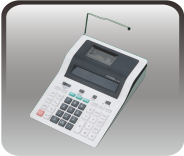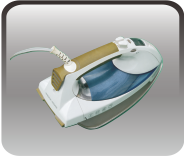 Competitive Price

One to One Service

Enginner Review

Quality

Fast Delivery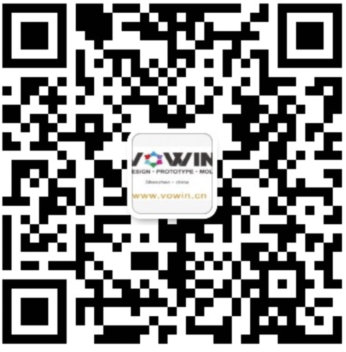 We Chat: Crystal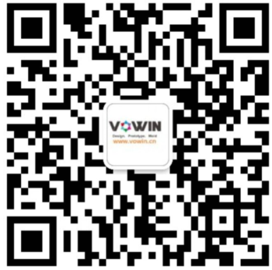 We Chat: Miko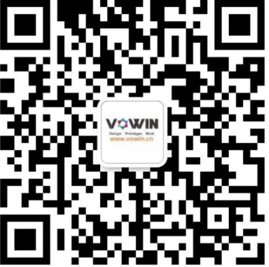 We Chat: Phil
Get In Touch or Get A Quote
+86-755-29981960 Moble,What's app, Wechat: (+86) 18565691928
Rfq@vowin.cn