Since the past decades, artificial intelligence has been introduced to our life in different aspects, entertainment, education, service industry and so on. Voice recognition technology has been exploited for rather long time and had widely applied to the production of robots. It might be a common to see a product of voice robot in some restaurants, trade shows, toy shops or any other places simply because the manufacturers have handled the techniques of producing such a robot. The process of exploitation is long and full of challenges and difficulties, however to produce a successful functional robot a successful prototype is indispensable.
A prototype is a less-cost sample, model, or release of a product built to test the reasonability of the structure and the functions in or on products. Therefore, before developing a new voice-controlled robot, a testing prototype or even more prototypes can be made for exploitation testing purpose. The following description is about the prototyping process of a voice-controlled robot. Then, let me guide you to the details: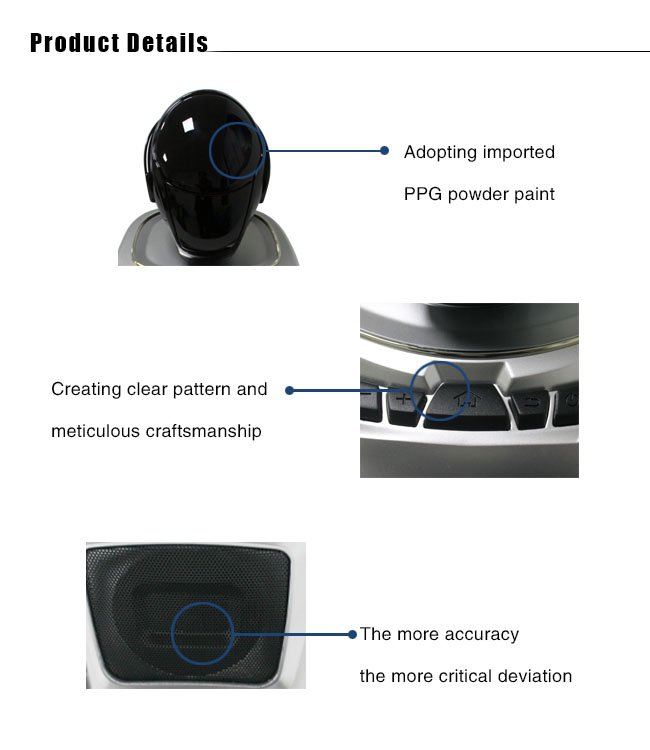 Such a high-tech product exploitation project is undoubtedly an attractive opportunity to prototype manufacturers. While, there are numerous of small and medium enterprises in China or other countries, choosing a reliable prototyping supplier is a challenge for both buyers and sellers.

Vowin one of the leading professional prototype manufacturers in China since 2002. The sophisticated skills and experiences of our factory staffs enables both the efficiency and quality of the product, which is appreciated by customers.
Voice of the robot model plays a important role in the development of new robots, which is possible to accelerate the pace of exploiting new generation of robots. Thus, robot manufacturer can save the cost for modifying their semi-finished products before the mass production.