Rapid tooling is categorized into two – Indirect and Direct approaches. The indirect category involves the use of RP master patterns in creating a vowin.cn/' target='_blank'>mold. The direct, on the other hand, use the RP machine in building the core and cavity vowin.cn/' target='_blank'>mold inserts.
The increasing need for less costly and faster tooling solutions has led to a vast number of RT methods being designed worldwide. Most of the companies are seeing a better future for RT, so they are pursuing the commercialization of rapid tooling. Each process has its limitations and strength.
Usually, it provides solutions for some business applications. But, because of the possible impact, the developments are causing some inquiries from different companies in Europe, Asia, America, and other developed countries. Several manufacturing companies are doing their best to determine if it is the right time to apply these approaches.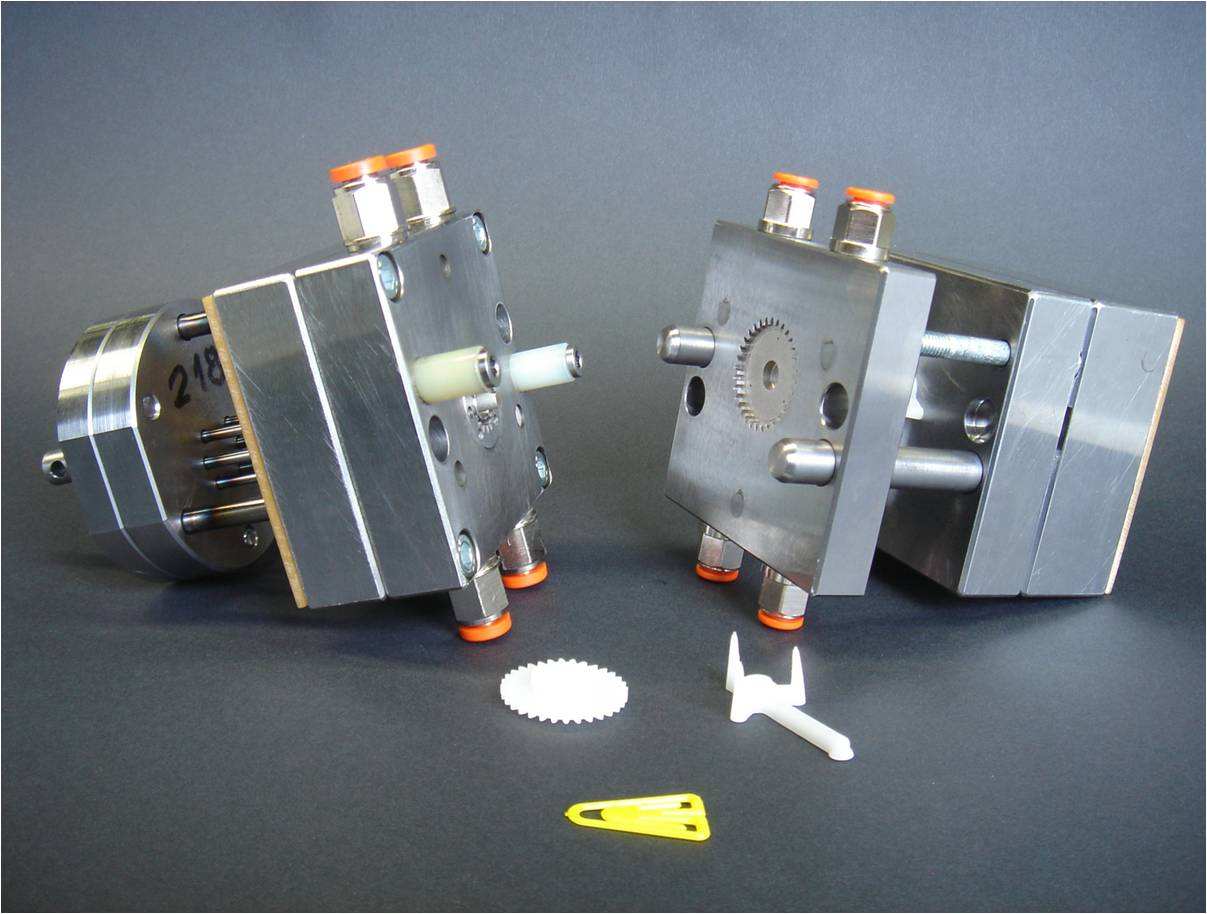 Indirect Methods of Rapid Tooling
Lots of pattern-based processes have been developed for producing a mold fast, with different lead times, process capabilities, and costs. The accuracy of the process will generally depend on how accurate the RP process utilized in creating the pattern.
Room Temperature Vulcanizing Silicone Rubber Molds
This is one of the popular tooling applications for RP. Silicone is usually used in this process as it is known as a flexible material that can be used in the master pattern to make a cavity. With the introduction of rapid prototyping methods, master patterns are usually an RP model. In producing epoxy or urethane prototypes, they use silicone rubber molds.
Silicone rubber tooling offers fast, excellent part cosmetics, the option of using various materials, and it cost less than others. The process is recommended for large or small components. One of the weaknesses of this technique is the properties of the urethane materials are different from the thermoplastic materials utilized in production. Because of the labor and material cost, individual component prices are quite high.
The vacuum is used to cast the plastic parts by placing a silicone tool in the chamber with polyurethane resin. The resin is then combined with de-gassed before pouring it into the silicone cavity. Once you are done pouring, the vacuum is later released, and the tool is taken out of the post-curing oven for two hours, it depends on the size of the machine. The exothermic reaction of the resin mixture will follow. The cavity is then opened and remove the polyurethane part. Then close the silicone cavity, and the process is repeated.
Direct Methods of Rapid Tooling
One of the foremost concerns of those using the indirect method is the production of a master pattern, which usually takes time to complete as well as the replication techniques that could lead to inaccuracies. Many companies want to produce the tooling directly, even if most of the methods under direct tooling are with limitations.