Silicone are polymers that include any inert, synthetic compound made up of repeating units of siloxane, which are typically heat-resistant and rubber-like materials commonly applied to a wide range of the industries which include Electrical (e.g., insulation), electronics (e.g., coatings), household (e.g., sealants for cooking apparatus), automobile (e.g., gaskets), airplane (e.g., seals), office machines (e.g., keyboard pads), medicine/dentistry (e.g., teeth impression molds), and textiles/paper (e.g., coatings).
Silicone has its universal applicability in different industry due to the different features of different forms of silicone compound. For example, in the automotive field, silicone grease is typically used as a lubricant for brake components since it is stable at high temperatures, is not water-soluble, and is far less likely than other lubricants to foul. As a low-taint, non-toxic material, silicone can be used where contact with food is required. Silicone has becoming an important material in the cookware industry, particularly in the production of bake ware and kitchen utensils.
Silicone which is also called soft rubber is a frequently-used material in the field of prototyping industry. Here is a case of Silicone Watch Band Prototype which is also a popular product in the recent decades. Silicone "rubber bands" are a long-lasting popular replacement refill for real rubber bands in the new (2013) fad "rubber band loom" toys at two to four times the price (in 2014). However, they only come in one size, small. Silicone bands also come in bracelet sizes that can be custom embossed with a name or message. Combining with the feature of heat-resistance and good elasticity, silicone was adopted by prototype manufacturers soon. Let's have a look at the process of Silicone Watch Band prototyping:
1. Vacuum Casting Molding:
This Prototype was made by Vacuum Casting Molding process. This process of production method requires a mould or moulds as the tool of the silicone-made objects prototyping. Creating Silicone mould uses basically metal such as Aluminum or Steel as material. In this step, the figures on the product, such as texts or decorative patterns, are required to be designed prior to the casting stage. Vacuum Casting Molding is an ideal production method which enable whether small-lot or mass production of silicone objects, the high efficiency, and the low cost of materials. Then, draw the liquid silicone into the mould under the vacuum environment in order to casting the silicone products without impurities and air entrapment.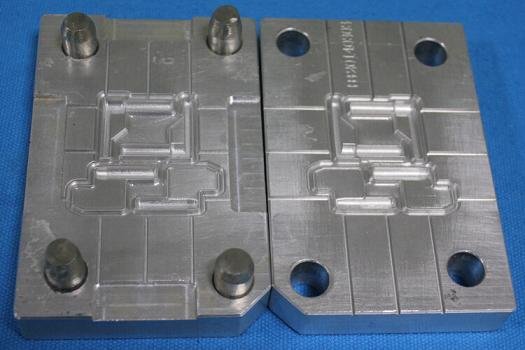 2. Post-production Finishing:
The only operation that required to be processed after the Casting is removing the redundant edges at the sides of prototypes. For silicone object, it would some hand works using scissors.
Wherever the Prototype is used for, a prototyping process is absolutely useful for designers to address the problem at the very beginning and easily solve the small bugs of new products, completely avoid the risk of molding failed products.