If you would like to make your parts clear and transparent, then PMMA material is your best choice.
As far as the saying goes, The characteristics of the acrylic material is brittle, but very transparent and beautiful. It is widely used in Car light, window panels,something need to transparent.
It is the Ball shaped prototype we have made before for your reference. We believe that you are curious about this process, right?Don't worry, we will introduce this process for you later.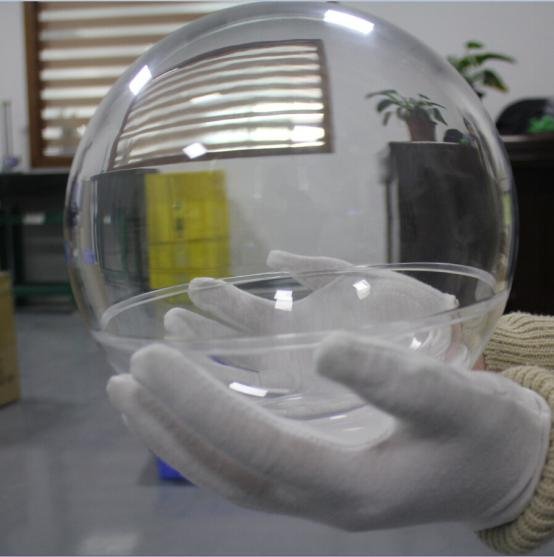 Actually, the 3d drawing is one ball in hollow. But we can not make it as per the drawing with 1 piece. We need to split it into 2 pcs and then make it assembled together.
Firstly, CNC machine the PMMA prototype. It is not easy to machine PMMA material so it took about 10 hrs to finish it. After CNC, our hand craftsmen will do polishing on the surface, which took about 8 hrs as PMMA is not easy to be polished.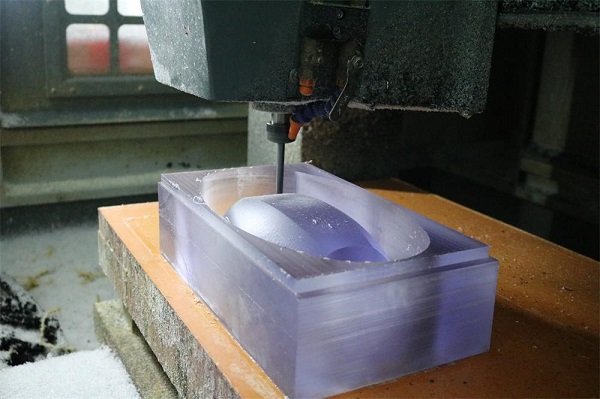 If you have any clear plastic parts need to make prototypes,pls feel free to talk to us.