Compare and research Injection Molding companies and businesses online.
You may hear from someone that plastic injection molding from China are in low quality, but still there are many companies are buying injection molding from China, some of them with big volume demands even set their own sourcing office in China. Are those companies silly? No. Mold making The answer is China injection mold makers can manufacture high quality molding as good as American and Europe companies with competitive lower price, this is why the plastic injection mold makers outside China lost their jobs to Chinese.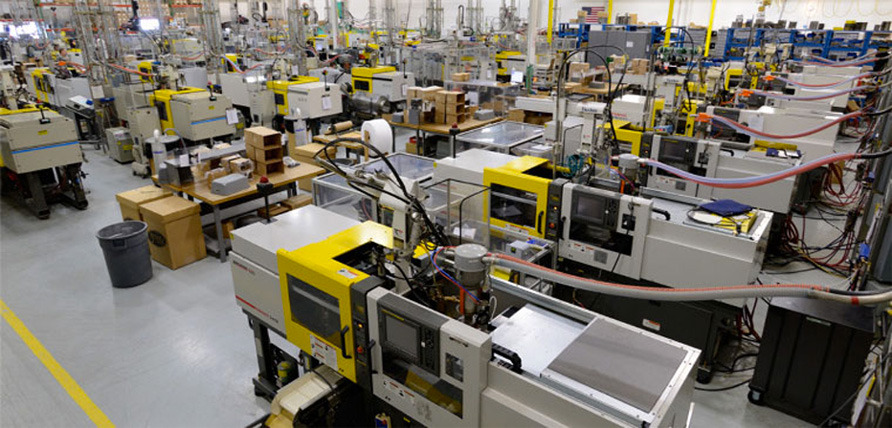 In China, now more and more plastic injection mold makers hire technical sales who are good at technique and English communication. As we all know, the technique requirement is the most important thing for an injection mold making project, and now a lot of Chinese mold salesman are good at CAD drawing, materials choosing and mold making process, so they can communicate with the partner engineers very well. To make a new plastic injection mold, the 3D drawing is the first thing and then analysis how to make the mold (size, structure, material, cut down the cost and so on), so the key point is how to make the suppliers' engineers and your companies' requirements connection.
Here is the best 10 China Injection Molding Companies Lists:
Ideal mold a fast moving and leading rapid prototyping, tooling and low-volume manufacturing company. They have brought together a group of qualified managers and experienced technicians,who have grown Molding Plastic into one of the China's finest Rapid Tooling Specialists. The core services include rapid tooling of aluminium and steel moulds, rapid injection moulding, rapid die casting and rapid CNC machining. Molding Plastic offers a wide variety of rapid tooling and low volume manufacturing services.
Vowin rapid prototype are a good reputation company in plastic injection mold manufacturing and injection molding industries in Shenzhen China, found in 2000. The molds we make are used for auto parts, household appliances, electronics, medicals etc.
Our services include:
CAD design/mold flow analysis/DFM
Custom injection mold making
Plastic injection molding
Prototyping, low volume injection molding
Painting and assembling
3, horrt.com
Hord Rapidtools® is company with considerable experience and skill base to provide rapid CNC machining and rapid production for injection moulding and pressure die casting with rapid economical tooling.
It was found by a team of technical engineers in 2013. The factory located in beautiful city Zhongshan, the Pearl River Delta Region, close to Hong Kong, Guangzhou, Shenzhen, Macau. Traffic is very developed. Now there is 4,000 square meters in total for office and workshop and about 80 employees at the end of 2017. In order to provide quality products to customer within very short lead time, we invested million dollars on high speed CNC machines, double heads EDM machines, Gun drilling machines, etc. in 2016-2017. Now we have enough capacity to finish 50-100 sets of rapid injection or pressure die casting tooling.
4, ecmolding.com
Eco molding Co.,Limited, offer plastic injection molding service and specializes in various plastic moulds for automotive, home appliances, electronics, as well as general industrial OEM applications.
Our factory is over 2000 square meters in size, and is closed to convenient transportation. At present, our company have over 100 employees and capital assets to more than 8 million RMB. We have the capacity to produce 40-50 injection moulds per month.
Our mission is to be a professional, trustworthy and creative toolmaker and injection molding supplier, Our top level management is always involved, and we use a modern management system.Our goal is for zero defects. We make sure to use the best techniques to produce highest quality. we use continuous improvement, and innovation to be your best partner for your company.
5, starapid.com
At Star Rapid, we specialize in rapid prototyping, rapid tooling and low-volume manufacturing of custom parts. Our international team of engineers and technicians use advanced equipment and techniques like 3D metal printing, multi-axis CNC machining and plastic injection molding, to turn your designs into reality quickly, accurately and at a great price.
6, hlprototypes.com
HLH Prototypes is a renowned maker of plastic parts. Trust us to fulfill your complete plastic injection molding needs from our UKAS ISO certified facilities in Shenzhen, China. Our engineers will work with your plastic injection mold drawings to ensure your project requirements are met regardless of the mold size and complexity. Ask about our ProtoTool service that allows you to shave weeks off injection mold lead times to ensure you get high quality products on time, every time.
7, rodngroup.com
The Rodon Group uses state-of-the-art-automation to achieve extraordinary productivity and globally competitive prices. By using only certified resins and adhering to stringent manufacturing standards, we achieve a remarkable 99.92% Product Quality Acceptance Rate.
Our Cheaper than China® pricing and the elimination of offshore risks add up to a delivered part cost that makes Rodon the envy of our industry – throughout the world!
8, molchina.com
SOITAR MOULD CO., LIMITED, our factory is Located in
Shenzhen, China, and was established in 1998, Sositar Mould Co.,LTD specializes in various plastic moulds parts for automotive, home appliances, medical equipments, electronics and sporting equipments, as well as general industrial OEM applications. Our factory is more than 3,800 squaremeters workshop in size, and is very near to convenient transportation.
At present, we have more than 150 experienced toolmakers in china and capital assets of more than 15 million RMB. we have the capacity to produce 60-80 moulds per month.We are capable of producing injecting molded parts with weights up to 1500g or in presses up to 650 tons, building various kinds of plastic moulds and die casts ranging in size up to 8500*1000*8500mm.
9, cmoulding.com
Cn-moulding (China) Co., Ltd. Mold-making factory specializing in plastic injection molding and various moulds manufacturing, exporting to worldwide with Europe and USA standard.
We have become our manufacturing is the Menzies, the most effective injection molding industry in China. Through our advanced mold making team and unique process model, we can the most complex part to the most simple , manufacture than any other practical, and cheap.
If you have failed in any other place or need to find the most perfect supplier, please contact us immediately.
10, zetrmold.com
Zetar Industry is globally recognized as Overmolding, Insert Molding and Two Color Plastic Injection Molding Manufacturer that produces components featuring a high degree of difficulty, located in Shanghai, China.
We use our creative methods of manufacturing, advanced processes and experience to produce your most complex products to the highest standards. Zetar provides precision components and value added services to leading companies throughout the world.
Founded in 2005, Zetar can manage all your business needs from high quality injection molding and secondary services to assembly of your finished product, all in our 20,000 square meters facility. Our support capabilities include design and tooling referral to take your project from concept to market.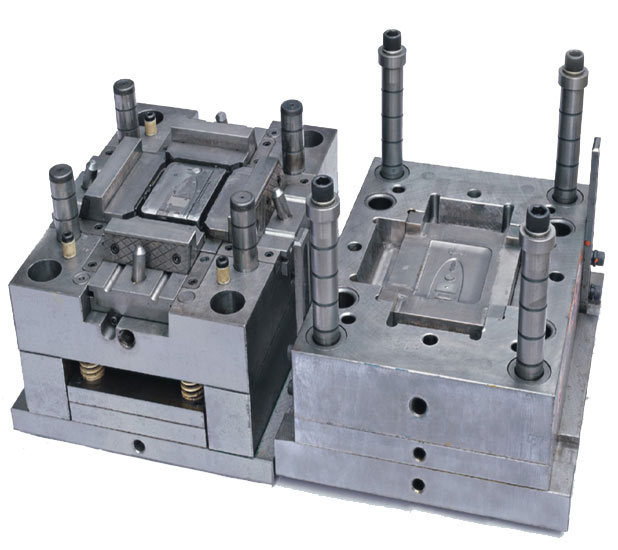 How to select a Chinese injection mold supplier?
The major reason that American and European companies source plastic injection molds in China is price, at the end of the day that is the major factor. However if we want to have a feel good discussion and ask what to look for when selecting an injection mold supplier we can look for the following:
Auto mold
References — Get it from them and do your homework
Origin of Tool Steel
Capital investment in shop and equipment — Is it a dive?
In place (established method) project plan that shows every aspect of build and give updates
Quality Systems
Validation Systems
Knowledge of your product — Have they done this before?
How much capability do they have — Can they do everything in-house?
Capacity and what is it at the moment you are placing your P.O.
Are they able to service you globally?
There are Chinese plastic injection mold suppliers that make dedicate themselves to quality and delivery and these are normally the ones with the higher price. I had bad deliveries and quality from American, Mexican and EU injection mold suppliers in my previous Global role some issues worse than any I had to deal with in China.
China will have to go a long way to instill reliable confidence in their ability to perform as a capable OEM supplier. There are just too many instances of poor quality, delivery, service, and technical support. It just seems that whenever China is involved, the only thing that matters to them is money.